RoSPA Gold Awards to be awarded to Highway Care Team
Highway Care have been awarded The Royal Society for the Prevention of Accidents (RoSPA) Gold Award for Health and Safety performance for the second year running (2019, 2020). This prestigious award is something Highway Care are very proud to receive again for working hard to get our customers and staff home safely to their families at the end of each working day.
The RoSPA Gold Award is awarded to businesses recognised as being world-leaders in health and safety practice. nearly 2,000 entrants vie to achieve the highest possible accolade in what is the UK's longest-running H&S industry awards.
We are also delighted to announce we have been awarded the RoSPA Gold Fleet Safety Award 2020. This award rewards excellence and encourages improvement in the key area of managing occupational road risk, which is one of the main internal missions for Highway Care as a business.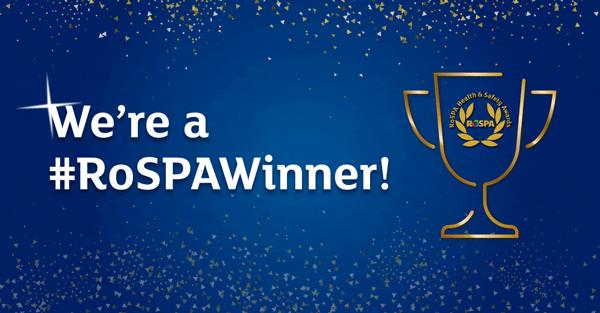 We will be presented these awards in September 2020. #rospa #healthandsafetyaward